coconut fairy snow cones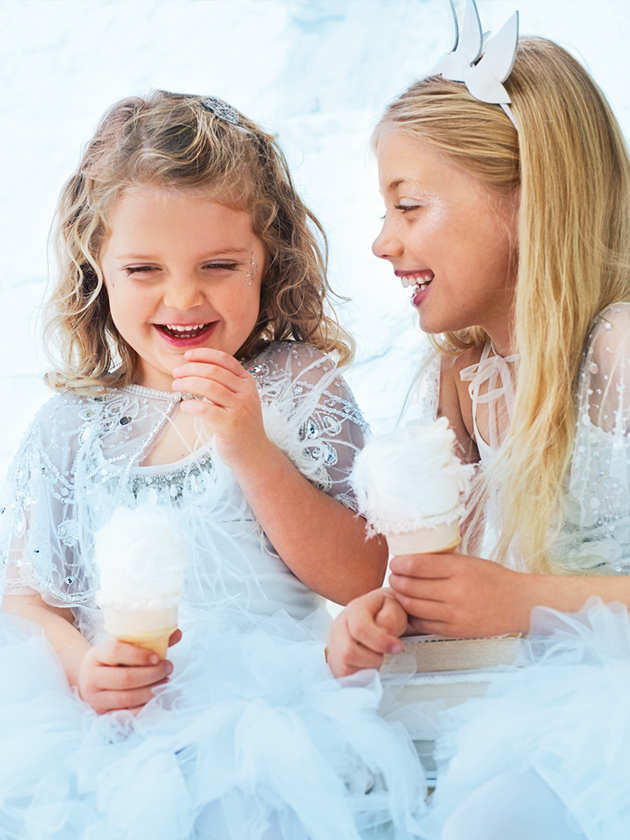 200g white chocolate melts, melted

⅓ cup (65g) white sprinkles

12 ice-cream cup cones

12 scoops coconut gelato+

3 cups store-bought Persian fairy floss++, to serve

Place the chocolate into a small shallow bowl and place the sprinkles in a separate bowl.

Dip the rim of each cone into the chocolate, press into the sprinkles and place on a baking tray for 10 minutes or until set.

Place a scoop of gelato into each cone and top with fairy floss. Serves 12.

+ Coconut gelato is available from specialty gelato and ice-cream shops.
++ You can find Persian fairy floss, or pashmak, in specialty food stores.
There are no comments for this entry yet.