gingerbread buttons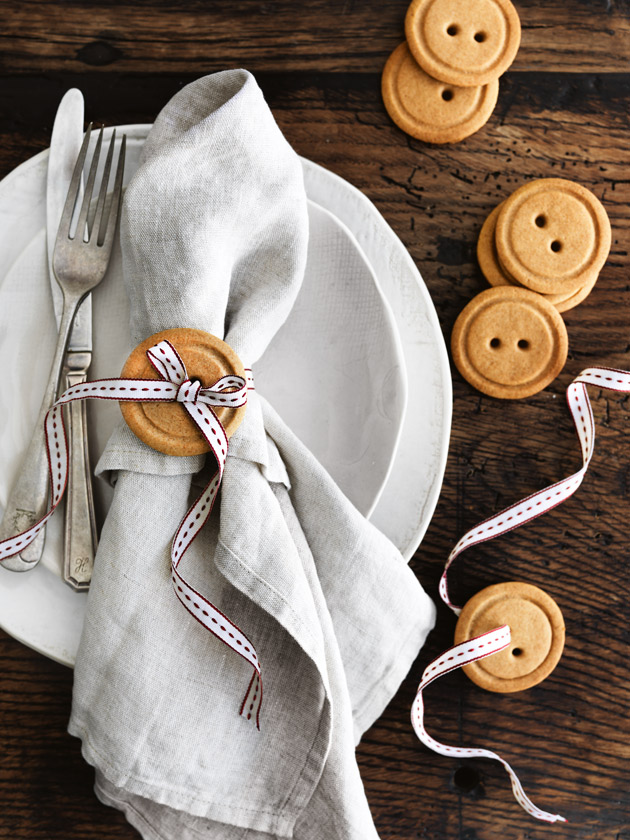 1 x quantity plain gingerbread dough (see recipe below method)
Preheat oven to 140°C (275°F). Roll out the dough between 2 sheets of non-stick baking paper to 5mm thick. Refrigerate until firm. Using a 5cm round cutter, cut out rounds from the dough, re-rolling the dough as necessary. Using a 3cm round cutter, make an indent on the border of each round. Using the tip of a 6mm-round nozzle, cut 2 holes from the centre of each round.
Place on 2 baking trays lined with non-stick baking paper and bake for 18–20 minutes or until dry to the touch. Allow to cool completely on the trays. Thread the cookies onto ribbon and use as decorations or napkin rings. Makes 32 cookies.
Note: Extra cookies will keep in an airtight container for 1–2 weeks.
There are no comments for this entry yet.