peanut butter and caramel fudge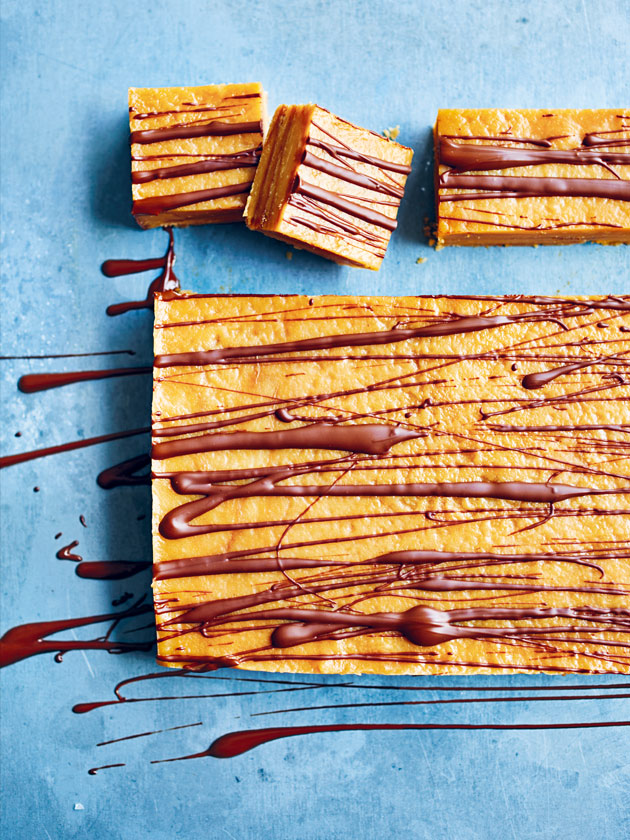 150g unsalted butter, chopped

⅓ cup (80ml) single (pouring) cream

1 ⅓ cups (370g) smooth peanut butter

1 teaspoon vanilla extract

2½ cups (400g) icing sugar, sifted

⅓ cup (100g) store-bought thick caramel or dulce de leche

50g dark chocolate, melted

Line a 20cm square tin with non-stick baking paper. Place the butter, cream, peanut butter and vanilla in a medium saucepan over medium heat. Cook, stirring, for 2–3 minutes or until smooth and the mixture just begins to bubble.

Place the sugar in a large bowl. Add the peanut butter mixture and stir until well combined. Add the caramel and gently fold to create a swirled effect. Pour into the tin and smooth the top. Refrigerate for 1–2 hours or until set.

Remove the fudge from the tin and drizzle with the chocolate. Refrigerate for 10 minutes or until set. Cut into squares to serve. Makes 20.
TIP: Keep this fudge refrigerated in an airtight container for up to 1 week.
There are no comments for this entry yet.