apple and caramel hand pies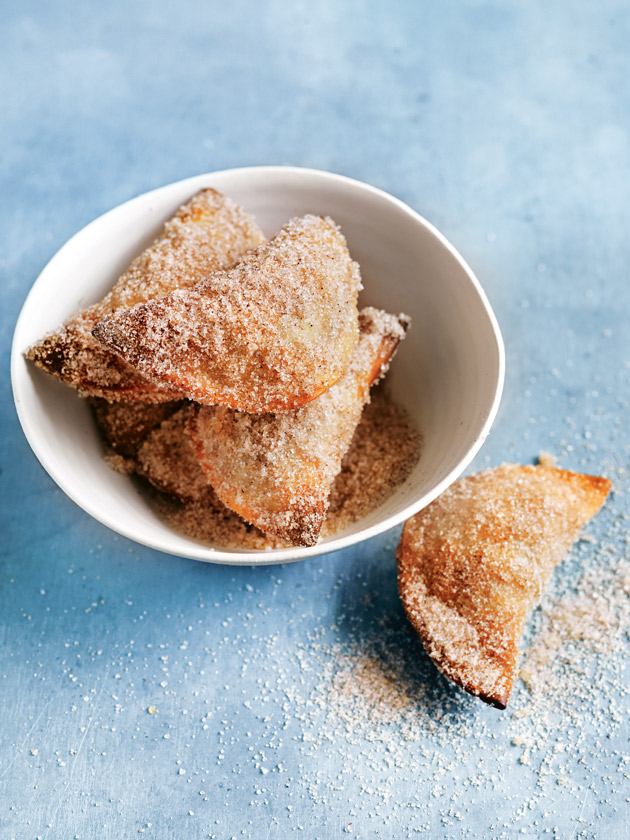 1 cup (180g) grated apple

2 tablespoons store-bought thick caramel or dulce de leche

18 round store-bought gow gee wrappers

water, for brushing

¼ teaspoon ground cinnamon

2 tablespoons white (granulated) sugar

40g unsalted butter, melted

Preheat oven to 200°C (400°F). Place the apple in a tea towel and squeeze out any excess liquid. Place in a medium bowl, add the caramel and mix to combine.
Place 1 teaspoon of the mixture on half of each wrapper. Brush the edges with the water and fold over to enclose the filling, pressing the edges to seal. Place on a large baking tray lined with non-stick baking paper. Cook for 15 minutes or until golden.
Place the cinnamon and sugar in a small bowl and mix to combine. Brush the hand pies with melted butter and toss in the cinnamon sugar to coat. Serve. Makes 18.

There are no comments for this entry yet.