blackberry, yoghurt and lemon eton mess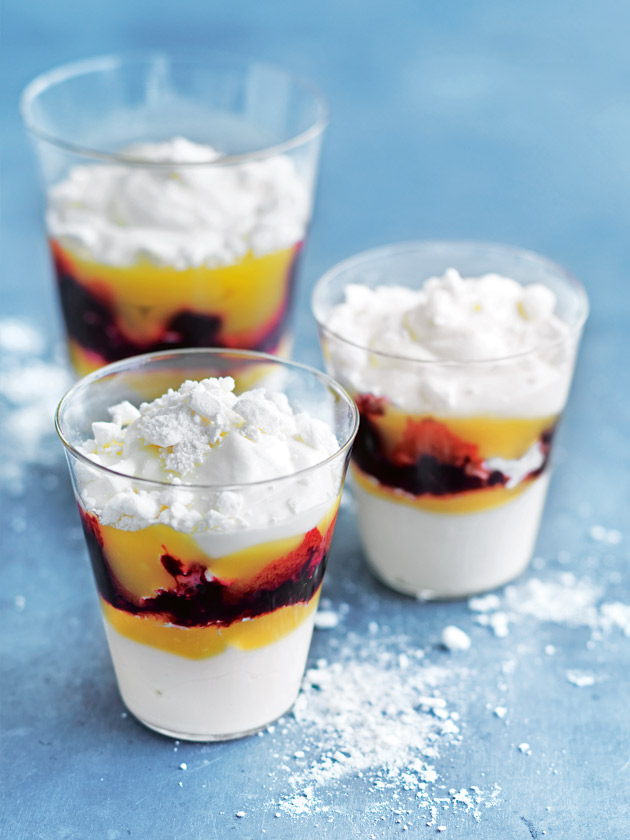 1 cup (150g) frozen blackberries or raspberries


1 tablespoon water

2 tablespoons icing sugar, sifted, plus extra for dusting

1 cup (280g) natural Greek-style (thick) yoghurt

1 cup (250ml) single (pouring) cream

½ cup (175g) store-bought lemon curd

50g store-bought mini meringues, crushed

Place the blackberries, water and 1 tablespoon of the icing sugar in small saucepan over medium heat. Cook for 10 minutes or until reduced and syrupy. Place in
 a medium bowl and refrigerate until cold.

Place the yoghurt, cream and remaining icing sugar in 
a large bowl and whisk until soft peaks form. Layer the yoghurt mixture, lemon curd and blackberry mixture between 4 x 1-cup-capacity (250ml) glasses and top with the meringue.

Dust with the extra icing sugar to serve. Serves 4.

There are no comments for this entry yet.