buttermilk panna cotta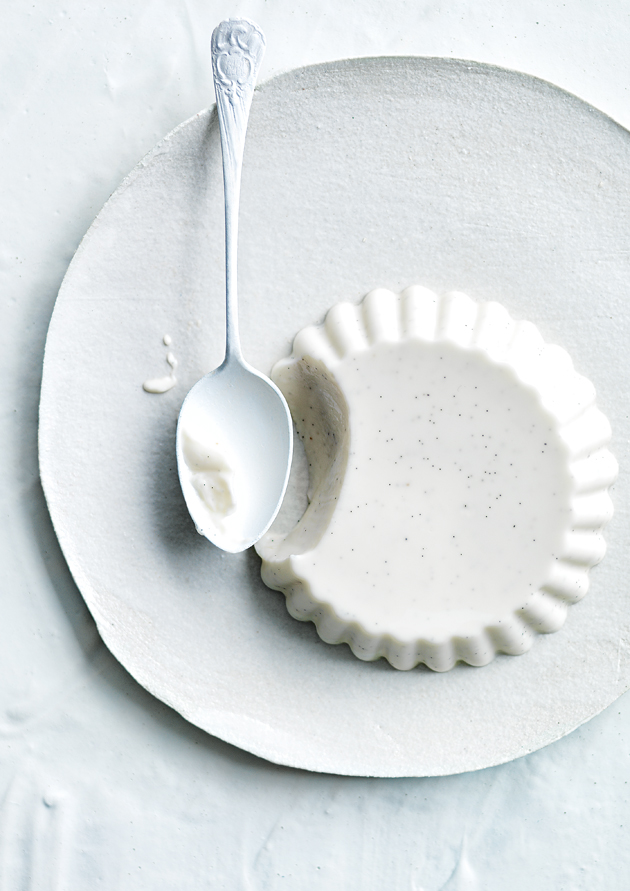 1/3 cup (80ml) warm water
3 teaspoons powdered gelatine
1 cup (250ml) single (pouring) cream
1 cup (220g) caster (superfine) sugar
2 teaspoons vanilla bean paste
1½ cups (375ml) milk
1½ cups (375ml) buttermilk

Place the water in a small bowl and sprinkle over the gelatine. Set aside for 5 minutes or until the gelatine has been absorbed.
Place the cream, sugar and vanilla bean paste in a medium saucepan over medium heat and stir to dissolve the sugar. Bring to the boil, add the gelatine and stir to combine. Remove from the heat and strain into a bowl. Stir through the milk and buttermilk and divide the mixture between 6 x 10cm (180ml) deep-fluted tart tins and refrigerate for 3–4 hours or until set. Turn out onto plates to serve. Makes 6.

+ For best results, make ahead of time and refrigerate overnight. To turn the panna cottas out onto serving plates, invert the tin onto the plate and shake lightly to release the panna cotta.

There are no comments for this entry yet.