coconut and strawberry filo tarts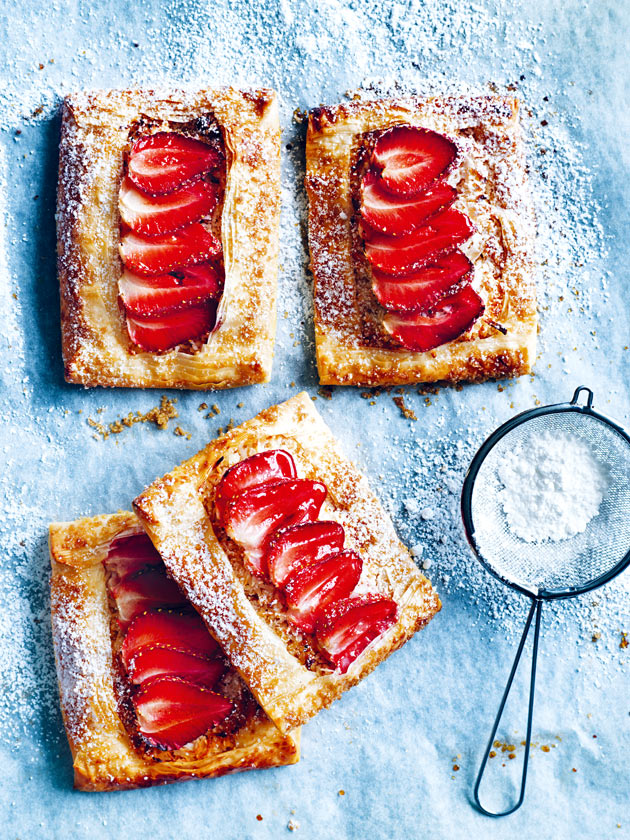 1½ cups (110g) shredded coconut

2 tablespoons honey

1 teaspoon vanilla bean paste or vanilla extract

5 sheets filo pastry

50g unsalted butter, melted

125g strawberries, hulled and sliced

2 teaspoons Demerara sugar

icing sugar, for dusting
Preheat oven to 200°C (400°F). Line a large baking tray with non-stick baking paper. Place the coconut, honey and vanilla in a small bowl and mix to combine.

Brush each sheet of pastry with butter and layer in a stack. Cut the stack into 6 equal rectangles. Divide the coconut mixture between the pastry rectangles, spreading to leave a 1cm border. Top each tart with strawberry slices, overlapping them slightly. Fold the edges of the pastry in and brush with butter. Sprinkle with the Demerara sugar and place on the tray. Bake for 12 minutes or until golden and the pastry is crisp. Allow to cool slightly on the tray.
Dust the tarts with icing sugar to serve. Makes 6.
There are no comments for this entry yet.