crispy pork and green onion pastries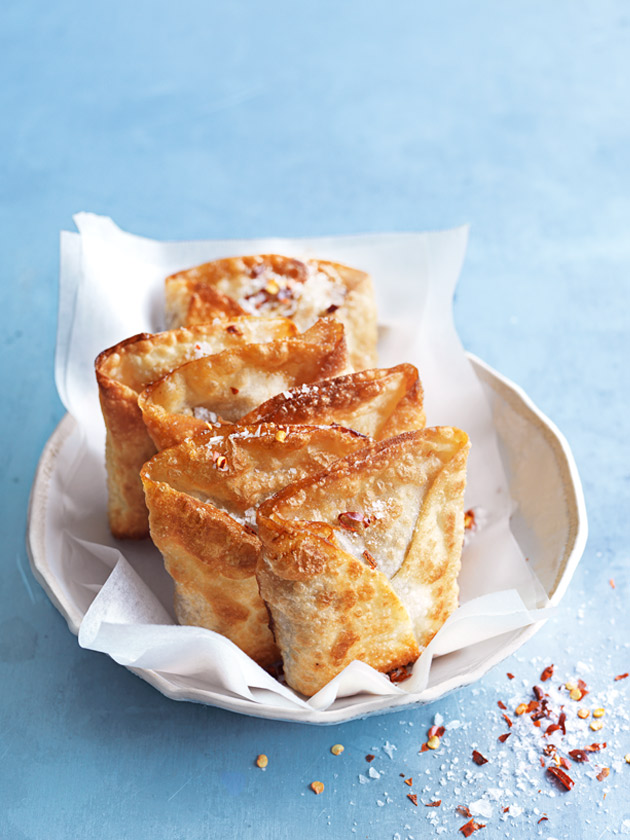 200g pork mince

1 tablespoon finely grated ginger

2 green onions (scallions), thinly sliced

2 tablespoons oyster sauce

10 Peking duck pancake wrappers, thawed+

1 egg, lightly beaten

2 tablespoons vegetable oil

1 teaspoon chilli flakes

1 teaspoon sea salt flakes

Place the pork, ginger, onion and oyster sauce in a medium bowl and mix to combine.

Place 1 tablespoon of the pork mixture on a pancake. Brush the edge with the egg and fold in half to create a half moon. Brush the ends with egg and fold in to create a parcel. Repeat with the remaining filling and wrappers.

Heat the oil in a large non-stick frying pan over medium heat. Cook half of the parcels for 3 minutes each side, or until golden and cooked through. Repeat with the remaining parcels. Mix the chilli flakes and salt together and sprinkle over the parcels to serve. Makes 10.
+ Peking duck pancake wrappers are available in the freezer section of Asian grocers.
There are no comments for this entry yet.