caramel and cardamom kisses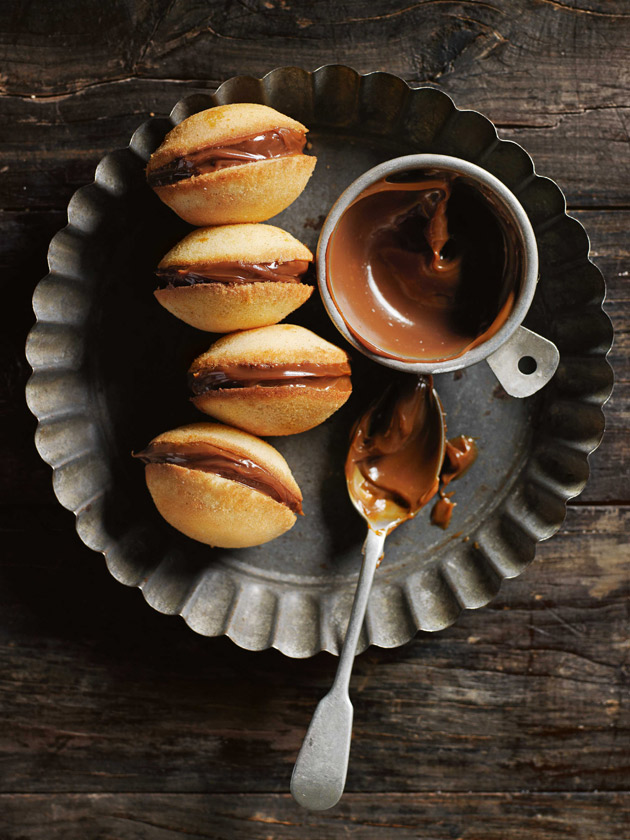 1¼ cups (185g) self raising (self-rising) flour, sifted

¾ cup (165g) caster (superfine) sugar

¼ teaspoon ground cardamom

2 eggs
¾ cup (180ml) milk

125g unsalted butter, melted

1 teaspoon vanilla extract

2 eggwhites

1 cup (300g) store-bought thick caramel

Preheat oven to 180°C (350°F). Place the flour, sugar, cardamom, eggs, milk, butter and vanilla in a large bowl and whisk until smooth. Place the eggwhites in a separate bowl and whisk until stiff peaks form. Gently fold the eggwhites into the mixture. Place 1 tablespoon of the mixture into each hole of a 12 x 30ml-capacity well-greased patty pan tin.
Cook for 8–10 minutes or until golden brown and cooked when tested with a skewer. Turn out cakes onto a wire rack and allow to cool. Repeat with remaining mixture to make 36 cakes. Spread half the cakes with the caramel and sandwich with the remaining cakes to serve. Makes 18.

There are no comments for this entry yet.