green beans with almonds, oregano and lemon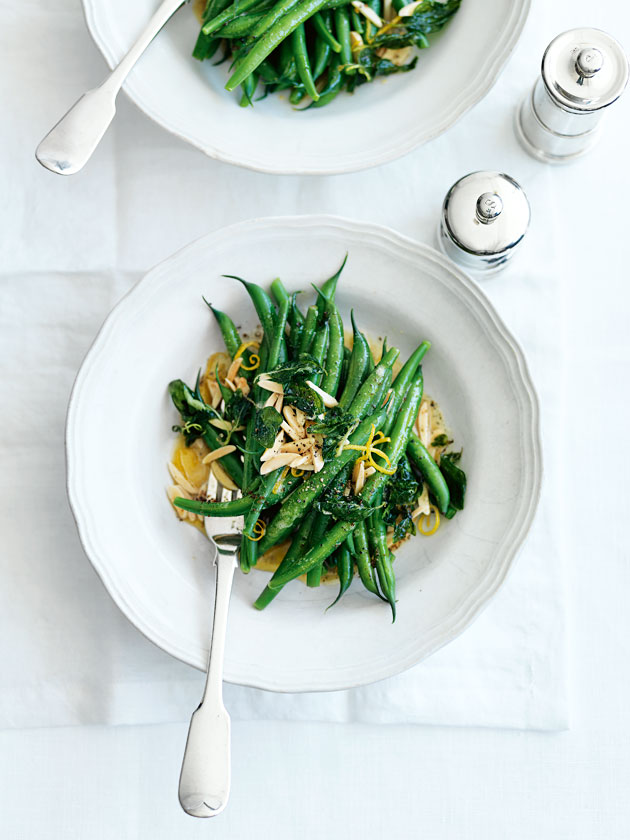 40g unsalted butter
1 tablespoon extra virgin olive oil
1 cup (140g) slivered almonds
2 tablespoons finely shredded lemon zest
½ cup oregano leaves
800g green beans, trimmed
2 tablespoons lemon juice
sea salt and cracked black pepper

Melt the butter and oil in a large deep-sided frying pan over medium heat. Add the almonds, lemon zest and oregano. Cook, stirring, for 2 minutes or until light golden. Add the beans and toss to combine. Cover with a tight-fitting lid and cook for a further 3 minutes, until the beans are just cooked.
Remove from the heat, add the lemon juice, salt and pepper and toss to combine. Serves 6–8.
There are no comments for this entry yet.