halloween meringue bones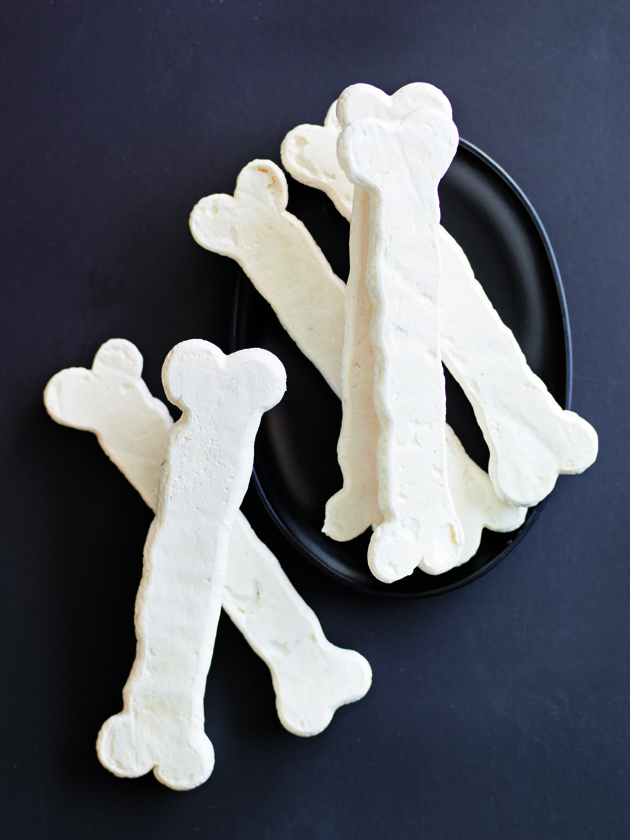 3 eggwhites

1 cup (160g) icing (confectioner's) sugar, sifted

Preheat oven to 100°C (212°F). Place the eggwhites in an electric mixer and whisk until soft peaks form. Gradually add the icing sugar, scraping down the sides of the bowl and beat for 4 minutes until thick and glossy.
Spoon into a piping bag fitted with a 1cm nozzle and pipe 15 x 16cm-long bone shapes onto lightly greased baking trays lined with non-stick baking paper. Bake for 1 hour and 20 minutes or until crisp. Turn the oven off and allow meringues to cool in the oven for 1 hour. Makes 15.

There are no comments for this entry yet.