carrot cake bliss balls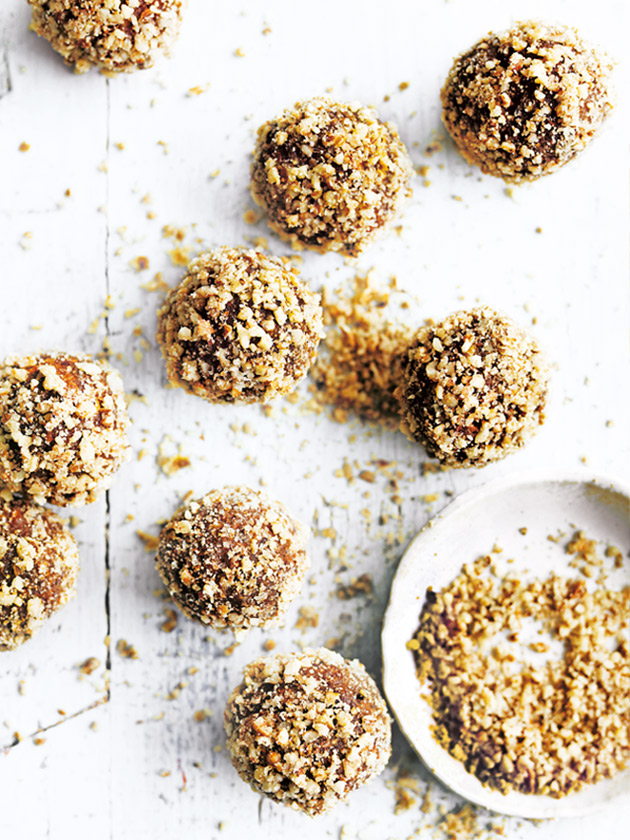 3 cups (360g) pecans

20 soft fresh dates (400g), pitted

1 cup (120g) grated carrot (about 1 carrot)

1 teaspoon ground cinnamon

½ teaspoon ground nutmeg

½ teaspoon ground ginger

1⅓ cups (130g) LSA+

Place 1 cup (120g) of the pecans in a food processor and pulse until finely chopped. Place in a small bowl and set aside. Place the dates, carrot, cinnamon, nutmeg, ginger, LSA and the remaining 2 cups (240g) of pecans in the food processor and process for 1 minute or until the mixture comes together.

Shape 1-tablespoon portions of the mixture into balls and roll in the chopped pecans to coat. Refrigerate until ready to serve. Makes 28
+ LSA is a mix of ground linseeds, sunflower seeds and almonds. Find it in the health food aisle of supermarkets.
Tip: Keep these bliss balls refrigerated in an airtight container for up to 2 weeks.
Erryn Cartledge
these are absolutely beautiful, so yummy! i used a bag of mixed nuts (instead of pecans) on the second patch, and turned out just the same, a slightly different taste but still nice.