apple and coconut caramel cobbler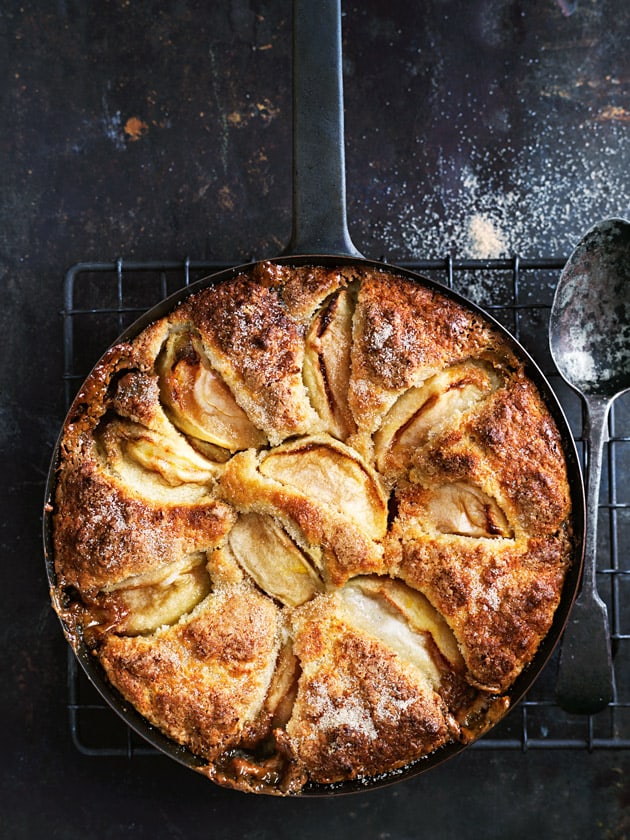 400ml coconut milk

½ cup (75g) CSR Unrefined Coconut Sugar

2 teaspoons vanilla extract

1 cup (150g) plain (all-purpose) flour

3 teaspoons baking powder

½ cup (40g) shredded coconut

¼ cup (55g) CSR Raw Caster Sugar

60g chilled butter, chopped

¾ cup (180ml) buttermilk

3 medium Granny Smith (green) apples, peeled, cored and cut into 8 pieces

2 tablespoons CSR Raw Caster Sugar, extra, for sprinkling

vanilla ice-cream, for serving (optional)

Preheat oven to 180°C (350°F). Place the coconut milk, coconut sugar and vanilla in a 28cm ovenproof frying pan over high heat. Cook, stirring, for 4-5 minutes or until the sugar has dissolved and the mixture has come to the boil. Remove from the heat.
Place the flour, baking powder, coconut, caster sugar and butter in a large bowl and rub with your fingertips until the butter is combined. Add the buttermilk and mix to combine. Spoon the mixture over the caramel in the pan and top with the apple. Sprinkle with the extra caster sugar.
Place on a baking tray and cook in the oven for 30-35 minutes or until the cobbler is golden and puffed. Serve warm with scoops of vanilla ice-cream, if you like. Serves 6.
Tips + Tricks:
The coconut sugar adds a subtle butterscotch, caramelly flavour to this cobbler, and as an extra piece of good news, it's also organically-sourced and sustainably farmed. Sprinkling the top with raw caster sugar gives your dessert a final golden touch.
There are no comments for this entry yet.