Chocolate chip cookies
with extra virgin olive oil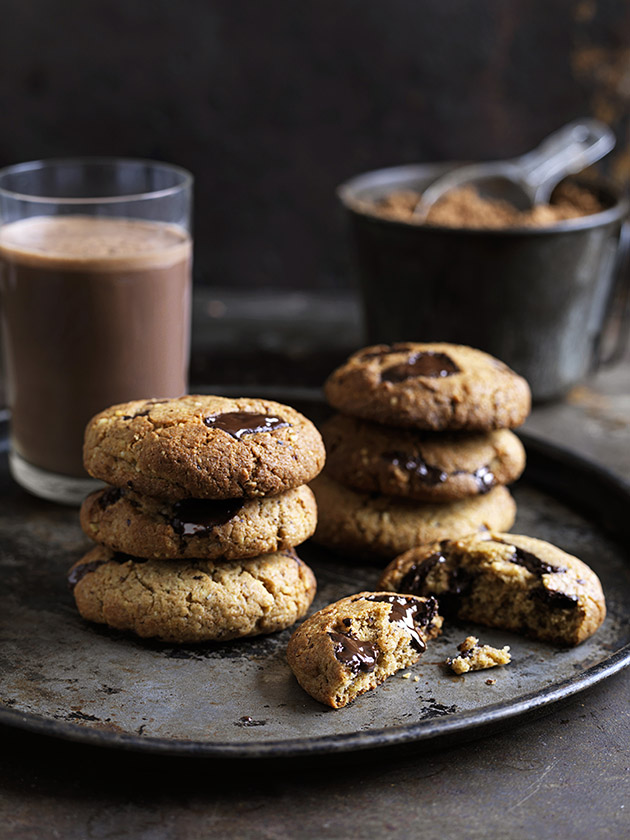 2 cups (260g) wholemeal spelt flour

½ cup (60g) hazelnut meal

1 teaspoon baking powder

⅓ cup raw caster (superfine) sugar

½ cup (125ml) Cobram Estate Ultra Premium Picual Extra Virgin Olive Oil
2 teaspoons vanilla extract

1 egg

2 tablespoons maple syrup

120g dark chocolate, chopped

​Preheat oven to 180°C (350°F). Place the flour, hazelnut meal, baking powder and sugar in a large bowl and mix to combine.
Add the oil, vanilla, egg, and maple syrup and mix well to combine. Add the chocolate and mix. Roll tablespoonfuls of the dough into balls and flatten.
Place on baking trays lined with non-stick baking paper. Cook for 14–16 minutes or until brown. Allow the cookies to cool on trays before serving. Makes 14.
There are no comments for this entry yet.