kale, pea and spinach soup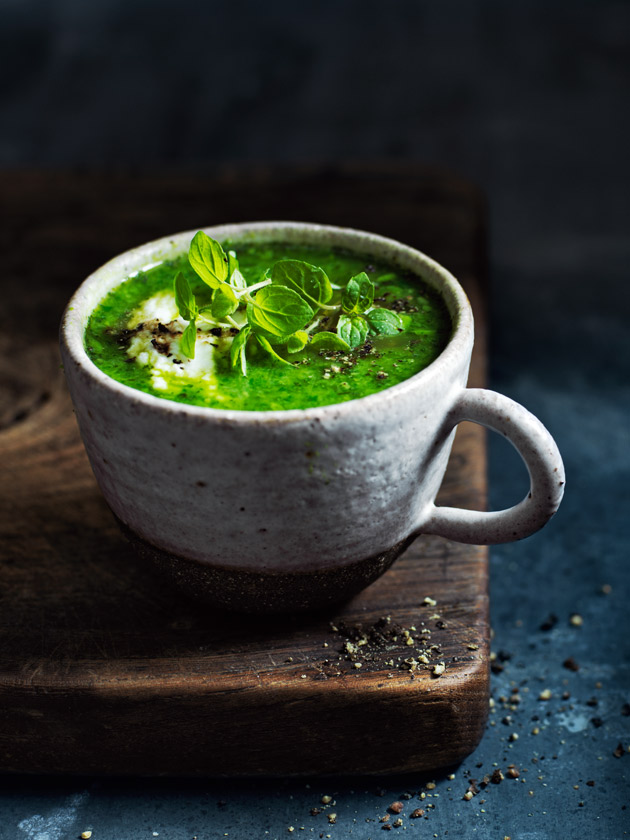 1 litre chicken stock

1 bulb garlic, halved

2 sprigs rosemary

100g kale, stems removed and leaves torn

2 cups baby spinach leaves

3 cups (420g) frozen peas

1 cup mint leaves

sea salt and cracked black pepper

goat's curd and micro (baby) mint leaves, to serve

Place the stock, garlic and rosemary in a medium saucepan over high heat and bring to the boil. Remove from the heat. Remove and discard the garlic and rosemary. Place the kale and spinach in a blender, add half the stock mixture and blend until smooth. Add the peas, mint, salt, pepper and remaining stock and blend until smooth. Return to the saucepan and place over low heat to warm through.

Divide the soup between bowls. Top with the goat's curd and micro mint, and sprinkle with pepper to serve. Serves 4.

There are no comments for this entry yet.
RELATED VIDEO