apricot and coconut balls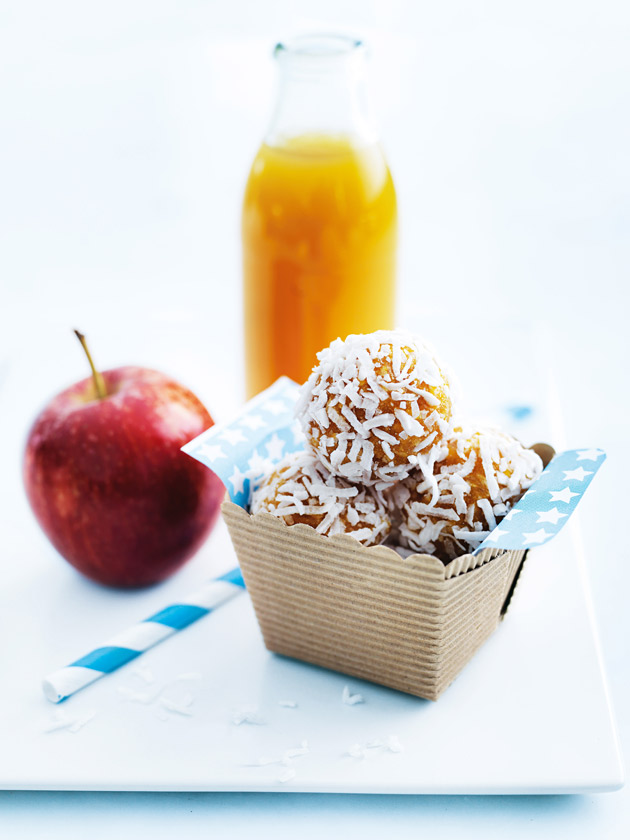 1 cup (150g) dried apricots
1 tablespoon honey
1 cup (75g) shredded coconut

Place the apricots, honey and ¼ cup (20g) of the shredded coconut in a food processor. Blend until the mixture comes together and is well combined.
Using wet hands, roll tablespoons of the mixture into balls. Roll in the remaining shredded coconut to coat. Refrigerate for 15 minutes or until firm. Makes 10.

+ You can store these snacks in the refrigerator for up to 2 weeks.
Marianne Caddy
A terrific recipe to use any leftover apricots. One is plenty with a coffee to banish the afternoon slump!