spinach, feta and dill hummus with pine nuts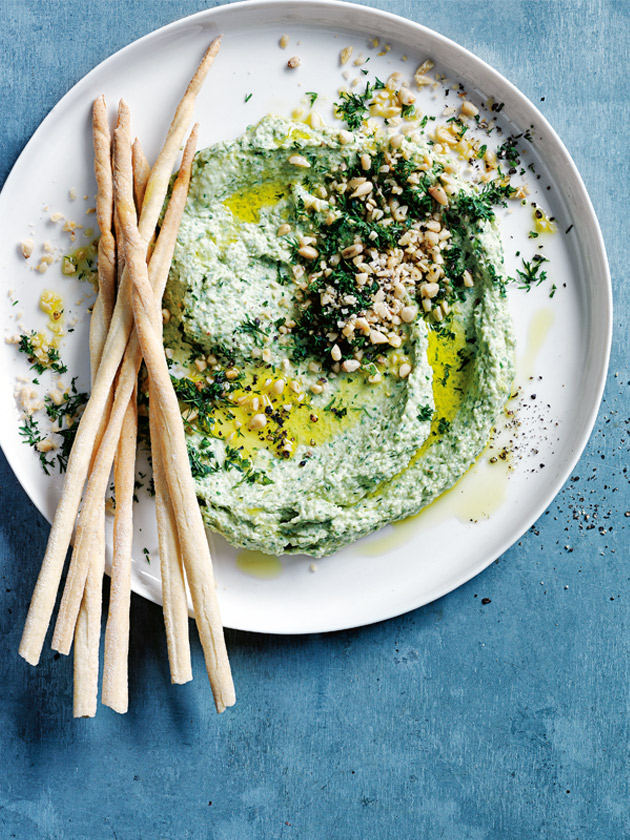 400g can chickpeas, drained and rinsed

1 tablespoon tahini

2 tablespoons lemon juice

2 cups (50g) baby spinach leaves, blanched and drained

1 cup (200g) marinated feta, drained

¼ cup (40g) pine nuts, toasted, plus extra, chopped, to serve

¼ cup dill sprigs, plus extra, chopped, to serve

sea salt and cracked black pepper

extra virgin olive oil and grissini sticks, to serve

Place the chickpeas, tahini, lemon juice, spinach, feta, pine nuts, dill, salt and pepper in a food processor and process until smooth.

Place on a serving plate and sprinkle with extra dill, pine nuts and pepper. Drizzle with oil and serve with grissini. Makes 1½ cups.

There are no comments for this entry yet.