hazelnut and chocolate cookie sandwiches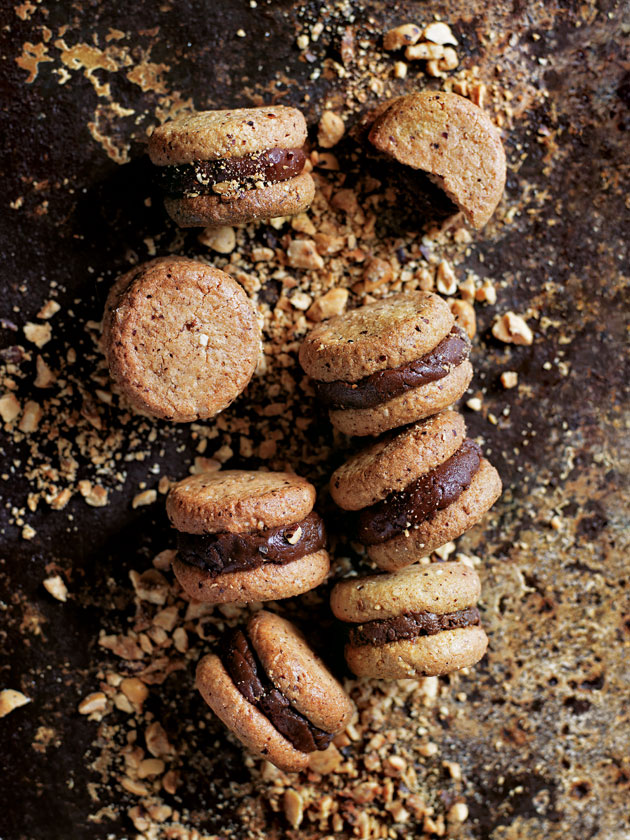 1 cup (160g) buckwheat flour

¾ cup (75g) hazelnut meal (ground hazelnuts)

¼ teaspoon sea salt flakes

½ cup (125ml) maple syrup

⅓ cup (80ml) vegetable oil
Filling
150g dark chocolate, melted

2 tablespoons almond butter

¼ cup (60ml) maple syrup

Preheat oven to 180°C (350°F).
Place the flour, hazelnut meal, salt, maple syrup and oil in a bowl and mix to combine.
Roll teaspoons of the mixture into balls and flatten slightly. Place on baking trays lined with non-stick baking paper and bake for 14–16 minutes or until golden and crisp. Allow to cool on trays.
To make the filling, place the chocolate, almond butter and maple syrup in a bowl and mix until smooth. Spread half the cooled biscuits with the filling and sandwich with the remaining biscuits.
Store unfilled biscuits in an airtight container for up to 1 week. Makes 20.

Jennifer Brush
i was sceptical of these cookies, i don't normally do gluten free and find chocolate too messy. But they were tasty and my kids liked them! Not even knowing they were eating health food!