coconut, chia and apricot bliss balls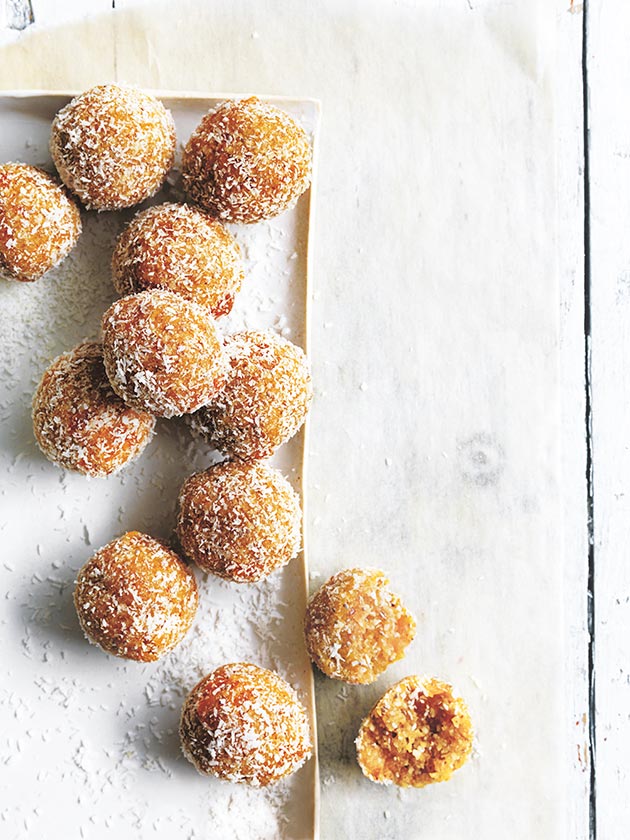 1½ cups (240g) blanched almonds
1 tablespoon vanilla extract
1 tablespoon coconut oil
¼ cup (25g) LSA mix+
2 tablespoons white chia seeds
1 cup (80g) desiccated coconut
1½ cups (225g) whole dried apricots
Place the almonds, vanilla, coconut oil, LSA mix, chia seeds, 
half the desiccated coconut and 1 cup (150g) of the apricots in 
a food processor and process for 1–2 minutes or until the mixture comes together. Transfer to a bowl.
Finely chop the remaining apricot, add to the bowl and stir to combine.
Place the remaining coconut on a large plate. Roll tablespoons of the mixture into 
balls and roll in the coconut to coat. Makes 28.
+ LSA is a mixture of ground linseeds, sunflower seeds and 
almonds. Find it in the health food aisle of the supermarket.
Note: The bliss balls will keep refrigerated for 2–3 weeks.
Aileen Morrison
Can this recipe be placed in freezer and if so for how long please ?