quinoa and cauliflower salad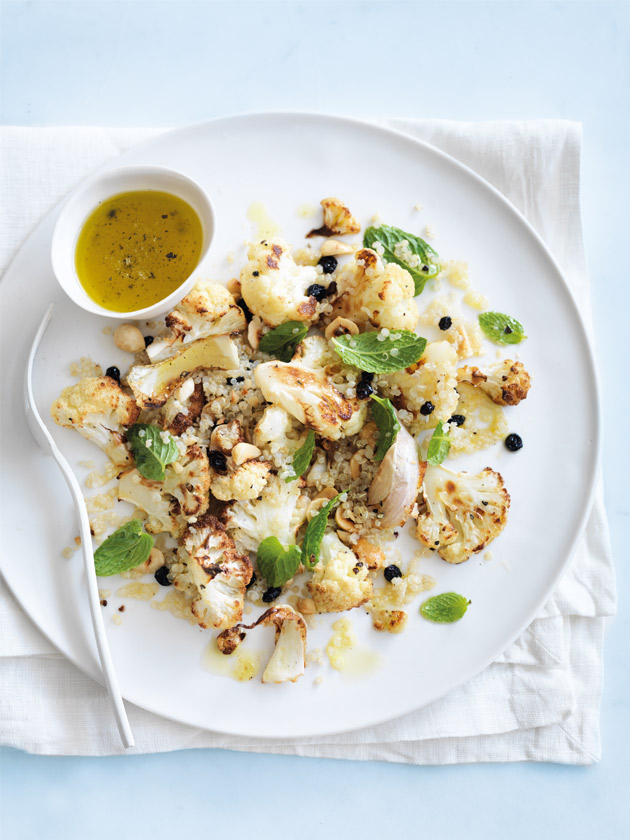 1 small (1kg) cauliflower, trimmed and cut into florets

3 cloves garlic, unpeeled

¼ cup (60ml) extra virgin olive oil

sea salt and cracked black pepper

1½ cups (285g) cooked quinoa

⅓ cup (45g) hazelnuts, toasted and chopped

2 tablespoons currants

1 cup mint leaves

1 tablespoon lemon juice

2 teaspoons honey

Preheat oven to 200°C. Place the cauliflower and garlic on a large tray lined with non-stick baking paper. Drizzle with 2 tablespoons of the oil and sprinkle with the salt and pepper. Roast for 20 minutes or until the cauliflower is golden brown and cooked through.

Transfer to a large bowl and add the quinoa, hazelnuts, currants and mint and toss to combine. Place the lemon juice, honey and remaining oil in a small bowl and whisk to combine. Drizzle over the salad to serve. Serves 4.

There are no comments for this entry yet.