SUBSCRIBE TO THE PRINT EDITION
Issue #97 summer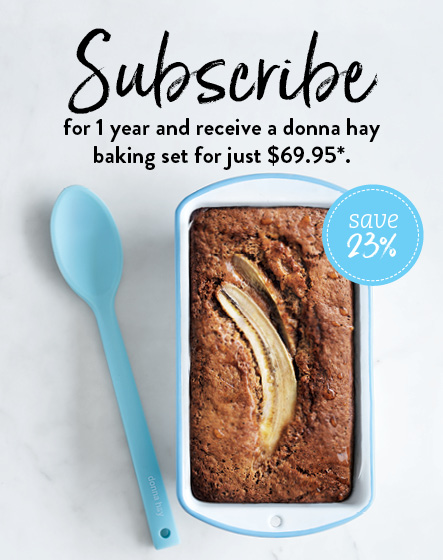 OVERVIEW
Subscribe to donna hay magazine for $69.95 and receive a donna hay Baking Set!*
Your Baking Set will include an Enamel Loaf Pan and matching Cooks Spoon – Valued at over $34
Or subscribe to our standard subscription for one year from just $45.95
Delivered to your door free-of-charge
Discover seasonal and simple recipes for everyday and special occasions
*Australian residents only. Offer ends 4 Mar 2018
SUBSCRIBE TO THE IPAD EDITION
Issue #97 summer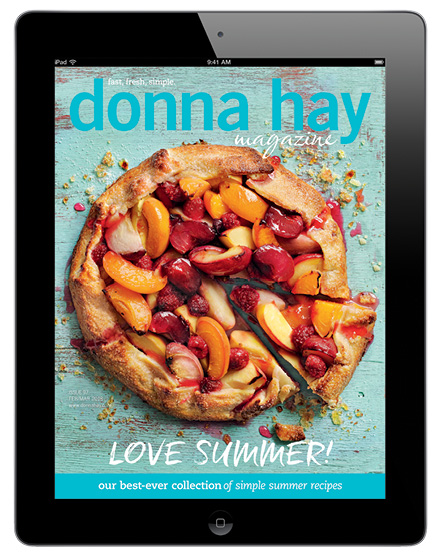 OVERVIEW
The Summer 2018 issue of donna hay magazine for iPad and Android Tablets is now available to download for just $4.99. You can also buy a digital subscription for just $19.99.*
1 year's subscription (6 issues)
save on the cover price
discover seasonal and simple recipes for everyday and special days
see the pages of donna hay magazine come to life on your iPad with video and animation
*offer ends 4 Mar 2018
iPAD IS A REGISTERED TRADEMARK OF APPLE INC, REGISTERED IN THE U.S. AND OTHER COUNTRIES. APP STORE IS A SERVICE MARK OF APPLE, INC.

SUBSCRIBE TO THE ZINIO EDITION
Issue #97 summer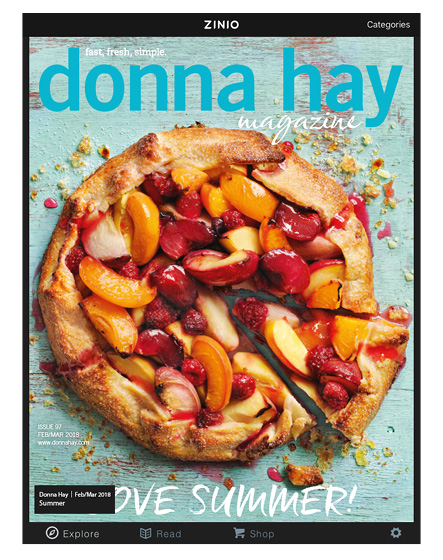 OVERVIEW
The Summer 2018 issue of donna hay magazine for Zinio is now available to download for just $4.99. You can also buy a digital subscription for just $19.99.*.
1 year's subscription (6 issues)
read donna hay magazine on your smartphone or personal computer
save on the cover price
discover seasonal and simple recipes for everyday and special days
see the pages of donna hay magazine come to life on your Zinio with video and animation

SUBSCRIBE TO THE ANDROID EDITION
Issue #97 summer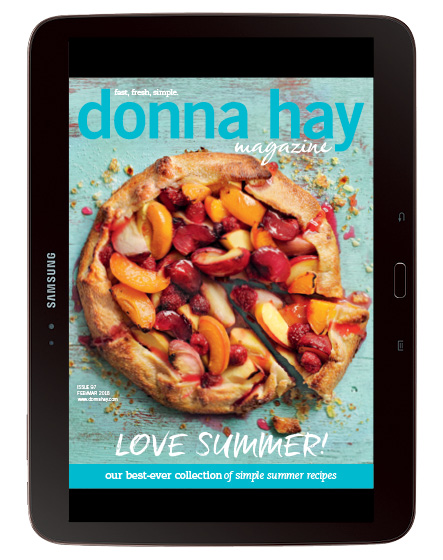 OVERVIEW
The Summer 2018 issue of donna hay magazine for iPad and Android Tablets is now available to download for just $4.99. You can also buy a digital subscription for just $19.99.*
1 year's subscription (6 issues)
save on the cover price
discover seasonal and simple recipes for everyday and special days
see the pages of donna hay magazine come to life on your device with video and animation
*Offer ends 4 Mar 2018