flourless chocolate cupcakes with ganache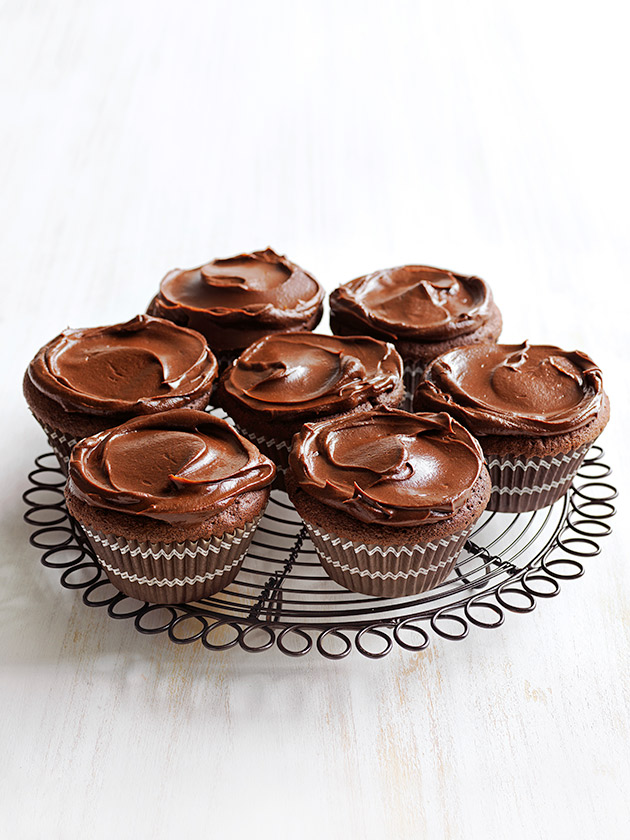 1 carton Flourless Chocolate
Fudge Cake

185g unsalted butter, chopped

4 eggs
chocolate ganache
300g dark chocolate, finely chopped

1 cup (250ml) single (pouring) cream

each carton contains:
cake mix

chocolate chunks

Preheat oven to 160C (325°F). Place the chocolate chunks and butter in a saucepan over low heat and stir until smooth. Place the mixture in a large bowl and allow to cool slightly. Add the eggs to the chocolate mixture and beat on medium speed for 5 minutes or until light and fluffy.

Pour over the cake mix and beat on medium speed for 3 minutes. Divide the cake mixture between the holes of a 12 x ½-cup capacity (125ml) muffin tin lined with paper cases. Bake for 25–30 minutes or until just set. Place on a wire rack and set aside to cool.

While the cupcakes are cooling, make the chocolate ganache. Place the chocolate in a medium bowl. Place the cream in a small saucepan over medium heat and bring to just below the boil. Pour over the cream and set aside, ensuring it is untouched, for 5 minutes. Mix until smooth and set aside, stirring occasionally, for 30 minutes or until thickened and cool. Using a palette knife, spread the cupcakes with the ganache, to serve. Makes 12.



There are no comments for this entry yet.