muesli slice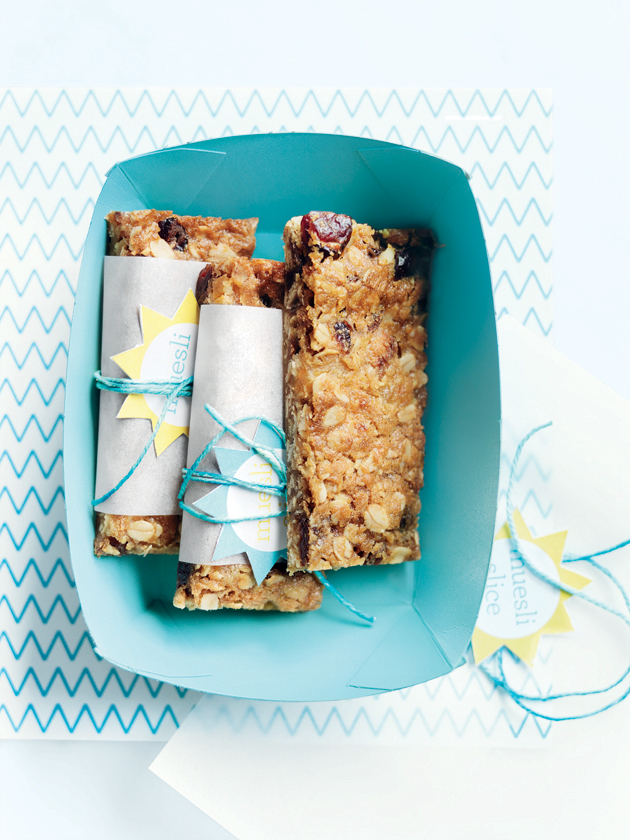 125g butter

¼ cup (90g) golden syrup

1 cup (90g) rolled oats

½ cup (80g) sultanas

½ cup (65g) sweetened dried cranberries

½ cup (75g) chopped dried apricots

½ cup (75g) self-raising (self-rising) flour

½ cup (90g) brown sugar

Preheat oven to 180°C (350°F). Place the butter and golden syrup in a small saucepan over low heat and cook, stirring, until the butter is melted. Place the oats, sultanas, cranberries, apricot, flour and sugar in a bowl and mix to combine. Add the butter mixture and mix to combine.
Press into the base of a lightly greased 20cm x 30cm tin lined with non-stick baking paper. Bake for 20–25 minutes or until golden. Allow to cool completely in the tin before cutting into slices to serve. Makes 8–10.

Taryn O'Connor
Love this recipe. I have converted it to my Thermo mix and am so happy with it!! * I cut down sugar but added choc chips.
Heidi Hearps
This is an absolute favourite for the lunch box. I've made it numerous times and it's worked perfectly each time.
Marion Malouf
I have made this numerous times and it never turns out the same. Made it again last night exactly as the recipe says and it falls apart when I cut it. It is great when it works but like a crumbled mess when it doesn't. Any suggestions?
Amanda Plant
A lovely tasting recipe but it was extremely sloppy so had to add extra oats and the tin was way to big for the amount of mixture which didn't even cover bottom of pan